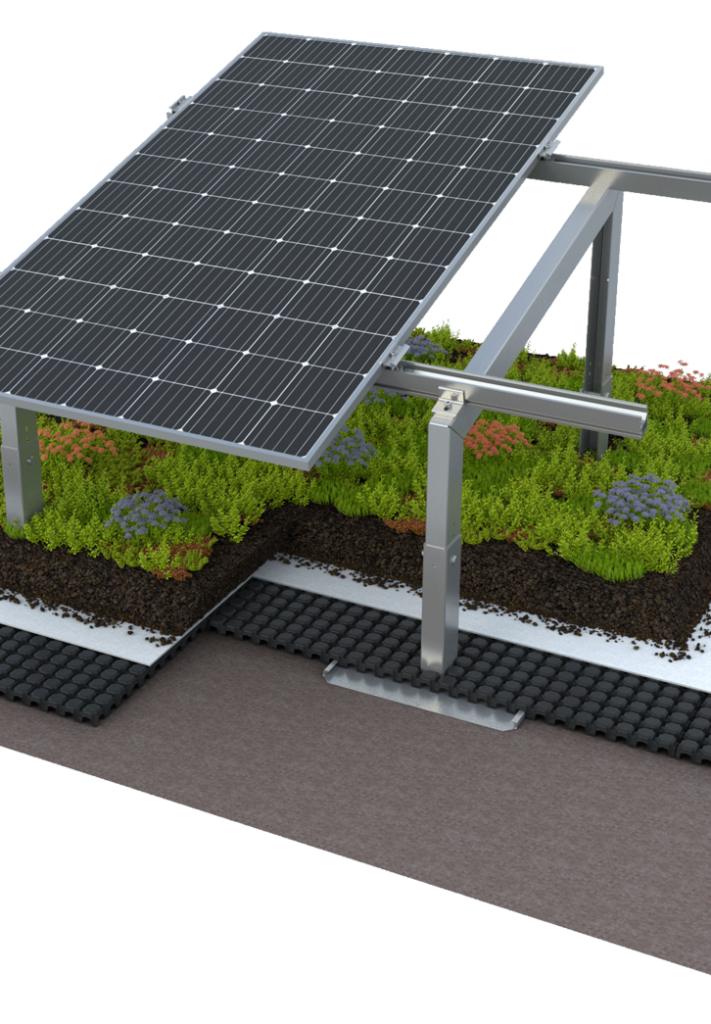 Blu-Solar is the solution to the many cities that have mandated vegetated roofs and renewable solar energy.  Blu-Solar is an all-in-one vegetated roof ballasted solar mounting system. Blu-Solar offers 10°, 15° and 20° tilt options and is available with Blu-Garden 500, 600 and 1200 Series vegetated roof options.
If Blu-Solar is a match for your project, the process begins by providing Sustainablu with your solar requirement in kWh, a plan indicating the designated space for the vegetated ballasted solar system and confirmation of a minimum structural capacity of 25 psf. With this information, Sustainablu will create an initial layout and budget for the system.
Variable building and environmental conditions necessitate a local engineer's stamp on all vegetated roof ballasted solar mounting systems. No worries, as Sustainablu's partner Optigruen will help guide your design team. Each project comes with a conservative basis of design and site specific best management practices.
Blu-Solar is designed to integrate with all other Sustainablu's system offerings. Combine with Blu-Smart to enhance stormwater management capability, Blu-Terrace for elevated amenity decks and Blu-Vault for vegetated roofs.