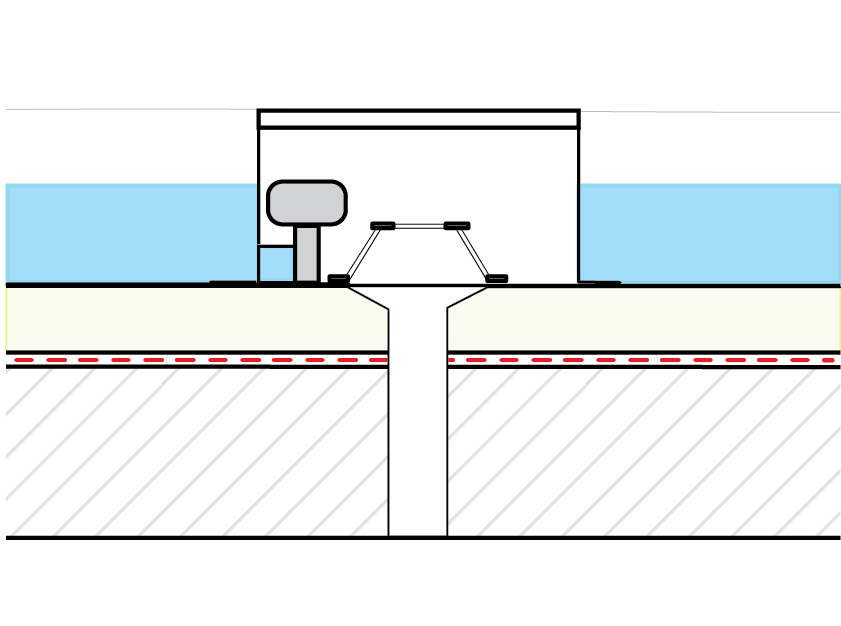 Blu-Smart challenges the paradigm of how stormwater is managed in dense/urban environments. Providing both the most cost-effective means to manage stormwater and regenerative in nature, Blu-Smart provides stormwater management benefits that eclipse any other commonly used method.
Through the predictable restriction of roof drains and waterproofing systems intended for ponding water, Blu-Smart provides a shallow retention pond in the sky. Unlike other stormwater solutions, Blu-Smart is a performance upgrade. Enhance numerous high performing premium waterproofing systems with Blu-Smart to manage stormwater like no other.
Blu-Smart commonly can manage most 100-year storm events, thus exceeding all volume stormwater management regulations. Data driven, Blu-Smart tracks the amount of stormwater managed, while other options keep you guessing. With the Blu-Smart dashboard, powered by P4 Infrastructure, track current and historic stormwater management data to verify for potential stormwater management rebates with your local stormwater authority.
Use Blu-Smart as a solo system or integrate with Sustainablu's Blu-Terrace, Blu-Vault and Blu-Solar Systems to enhance stormwater management capacity of each system.